TornadoBet is a rather young betting site, as it was launched late in 2019. As a rule, you have to be sceptical with such new entries, in a crowded market, as you don't have enough feedback from punters, to see what works and what doesn't. That being said, the strides TornadoBet has made are extraordinary. Having started with its focus mainly set on the Portuguese-speaking markets of Portugal and Brazil, it has since spread its wings and is, by all means, a global brand by now. The product can and will be improved, judging by the dedication the TornadoBet team has shown so far, but there are more reasons to join than avoid the side. Why? Read our thorough review to find out.
TornadoBet Sportsbook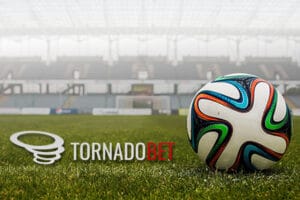 Anyone who has placed bets online knows how important a user-friendly interface and a fast-responding platform are. Many would argue (not necessarily successfully) that it's more important than the odds themselves. TornadoBet's platform is on par with some of the most seasoned, award-winning operators out there. This is no coincidence. Its sportsbook is powered by Koltron, which by default means that upon joining you will have a smooth and user-friendly experience, regardless of browser, regardless of device.
TornadoBet Odds
But, to be honest, anyone can get used to an interface. What's really important is how Tornado Bet is a betting site. The only way to answer that is to put numbers on the table. More than 50.000 events from 30+ sports are available for pre-game wagering every month. Does it sound like a lot? Well, it is. And it is impressive for such a young betting site. Now pair this variety and pure quantity of betting options with a stunning overall payout. It is true that in obscure sports or minor leagues the vig percentage can get up to 8-9, but when it comes to the most popular options (like top football and tennis tournaments and leagues) the payout exceeds 96%.
Betting Markets
As for the number of markets available for each event, it depends on the sport and popularity of the match itself. Generally speaking, if you have played on any betting website, you know how the cookie crumbles. More than 300 markets on UEFA Champions League matches, around 75-100 on the German Oberliga. What our group of experts found appealing while testing TornadoBet, was the variety of Asian Handicaps. It is one of the most popular and growing betting categories and the Malta-based bookmaker has shown a deep understanding of the market by offering many different and unique handicap options.
So you can bet on football from the Champions League to Uruguay's third division and on tennis. What other sports TornadoBet supports? We already mentioned it features 30+ different sports and that is no exaggeration. Boxing, UFC, motor racing, basketball, volleyball, horse racing, greyhound racing, NFL, you name it… Pair that with an extremely responsive bet acceptance, meaning you will never miss an opportunity.
Where is TornadoBet available?
What is also extremely important, is that the website is available in six languages. To the original English and Portuguese, German, Polish, Italian and Spanish were added in 2020 and 2021. All versions are working seamlessly and no bugs have been reported. This is one of the reasons for TornadoBet's growing popularity in Spain, Poland, Latin America, Germany, Austria and Switzerland (while the Fennoscandia region has also started joining the bandwagon and no one can rule out a Swedish, Norwegian, and/or Finnish version coming up soon).
Betting on TornadoBet via Mobile
TornadoBet doesn't offer a dedicated iOS or Android app. This shouldn't discourage potential bettors. The website is 100% smartphone-and-tablet-optimised. Playing via mobile is equally as easy as with desktop wagering. Even more, we have found out that the registration procedure is actually smoother and faster through the responsive mobile version.
TornadoBet Live Betting
While testing the platform to give you our full and honest TornadoBet review, we were pleasantly surprised with its in-play wagering features. When normally reviewing sites as young as this one, we are used to clumsy live betting options. This is not the case with Tornado Bet Live. Lots of options, updated odds and an ultra-responsive bet acceptance system, one of the most important things while placing a wager mid-play.
The number one rule when betting live, in order to make informed decisions, is to watch the game or at least follow the stats. You can do both with TornadoBet. Most major events are streamed on the platform and that's not all. We watched full games of the Indian Super League, the Japanese second division and the Philippine Basketball Association. As for the stats, they were always updated and as thorough as anyone can wish for.
TornadoBet Offers and Bonuses
As with most sportsbooks, there are multiple offers and bonuses for new and existing customers. From the welcome package to weekly bonuses, both in the sports and virtual sports sections.
TornadoBet Welcome Package
All new customers are eligible for an exciting TornadoBet welcome bonus. This is the reason we love young sportsbooks: they always offer the most appealing bonuses! During your first two deposits, you can earn up to $/€300. The procedure is simple and profitable:
Upon your first deposit, your bankroll will be doubled, up to $/€100.
If your first deposit exceeds $/€40, you qualify for the second part of the offer.
You will get a 50% boost of your second deposit up to $/€200, meaning that if you play your cards correctly, you can be rewarded with up to $/€300.
Weekly Sports Bonus
Once a week, every TornadoBet customer (new or existing) can make a deposit of $/€50 or more and wager the full amount to a single sportsbook bet, with odds 2.00 or more. Regardless of winning or losing, 30% of the wager (up to $/€100) will be given to the player in the form of a free bet.
Risk-Free Virtuals
After every deposit, punters are eligible for the Virtual Sports promo. Bet $/€10 or more on any virtual event (with odds of no less than 1.80) and if your wager is settled as lost, you will get a free bet of an equal amount, up to $/€50.
TornadoBet Casino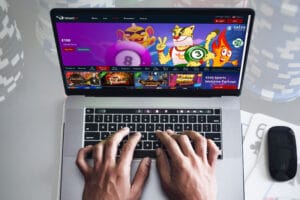 The first thing to notice when visiting the TornadoBet online casino is its attractive design. This doesn't only affect the aesthetics. Browsing between games is as easy as it gets. The categorisation makes sense and no game is farther than a couple of clicks away.
TornadoBet's Casino features games from the world's top software providers, such as Microgaming, iSoftBet, and NetEnt. This adds up to more than 700 unique games. We are talking from traditional fruit machines to progressive video slots and from live blackjack, with real dealers, to the most unique roulette variants and novelty gameshow-type games.
As we have already discussed, TornadoBet doesn't have a mobile app, but offers, instead, a fully-optimised mobile browser version. This also applies to its casino. All of its games are available on smartphone and tablet, if using updated browsers. Latest Chrome and Safari versions have proved more than adequate, so most mobile users will be just fine.
Payment Options
Making a deposit on TornadoBet is as simple as it gets. You will find a plethora of payment methods available and they are all free of charge. From the most mainstream, like Visa, Mastercard, Paysafe, Skrill, and Neteller, to Bitcoin, Etherium, AstroPay, and EcoPayz. And of course, more local options are also supported, like Portugal's Multibanco and Brazil's Pay4Fun. The minimum deposit varies depending on the method of choice, by it is typically $/€10-20.
You can withdraw your earnings using the same method as with your deposits (as long as withdrawals are supported with your method of choice). Bark Wire, Visa and Mastercard withdrawals take from 3 to 5 days, while e-wallet withdrawals typically take 1-3 days.
Is TornadoBet Scum?
TornadoBet might be young, but it is as safe as any respectable sportsbook. While testing it, we had zero problems and all monetary transactions were completed in a perfect manner. It is double-licenced both with the Curaçao Gaming Control Board (GCB) in Curaçao and with the Malta Gaming Authority (MGA) in Malta. In conclusion, to answer the question, TornadoBet is safe and far from a scum.
Our Verdict on TornadoBet
Our team of experts was pleasantly surprised by TornadoBet. We found out it provides an excellent platform for bettors, both when it comes to pre-game and in-play wagering. The odds are more than fair, the bonuses are generous, and the interface is pleasant and simple to navigate through. And on top of that, TornadoBet offers outstanding customer support in six languages. Anyone who decides to join TornadoBet won't regret it.